Get in touch
Enter your email address to join our mailing list or your phone number to request a free ring-back...
Safety Passport Training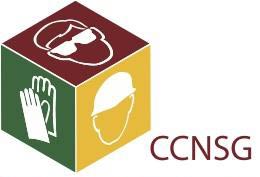 CCNSG accredited Safety Passport is the key to employability on construction sites. Formerly known as the SCATS card, this was the first safety passport and is primarily used most in Construction industries.
To acquire a safety passport, trainees must undertake two days of health and safety training and then some tests to ensure that it has been understood.
Trainees are then issued with a CCNSG photo ID passport Card.
Safety passport training can be delivered on-site or off-site. All passport courses have a maximum of 16 trainees.
Safety Passport 2 day course
This is the initial course, candidates will participate in practical exercises and theory which covers the following legislation
Health and Safety at Work Act 1974 etc
Provision use of Work Equipment regulations 1998
Manual Handling Regulations 1992
Management of Health and Safety at Work Regulations 1999
Personal Protective Equipment Regulations 1992
Control of substances hazardous to health regulations 2005
Alternative languages
Currently available but only with the use of an ECITB approved translator in the following languages:-
Bulgarian, Croatian, Dutch, French, German, Hungarian, Italian, Lithuanian, Slovakian, Romanian and Spanish
Polish is available with polish speaking instructors
we are able to provide alternative languages to the above on request.
Safety Passport renewal
This course is to renew the delegates existing passport within 3 months of the expiration, and to ensure that all personnel, after appropriate site induction, work on site more safely and with lower risk to themselves and others.
No additional languages are currently available for the renewal with the excpetion of Polish